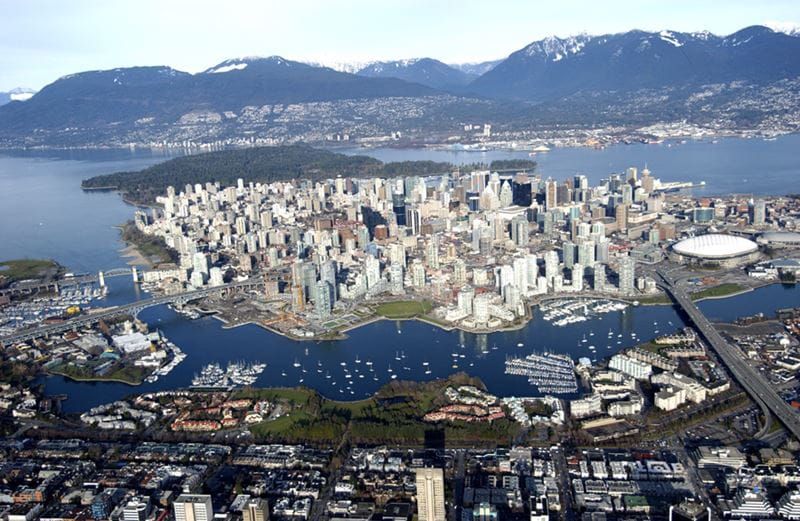 Welcome to Metro Vancouver! Check out tips for getting to and from the airport and how to use transit to get you where you need to go.
---
Getting to and from Vancouver Airport
Take the Canada Line to and from Vancouver International Airport (YVR) Station in Richmond. The Canada Line connects YVR airport and Waterfront Station in Downtown Vancouver. The total trip takes approximately 25 minutes.
The Canada Line also offers service between Waterfront Station and Richmond–Brighouse Station. To get to YVR from Aberdeen, Lansdowne, or Richmond–Brighouse stations, change at Bridgeport.
Using SkyTrain
When waiting for SkyTrain, wait behind the yellow line on the ground. Make sure to let the passengers exit the train before you hop on.
If you have any questions at our stations, you can talk to a SkyTrain Attendant. SkyTrain Attendants have labelled jackets and are here to help!
Passengers travelling from YVR toward Downtown Vancouver are charged an additional $5 AddFare (if travelling beyond Bridgeport).
---
Enter where you're departing from and where you're going to in our Trip Planner for detailed route information.
Bus schedules are also available at the Airport Customer Service Counters and at the Visitor Information Centres on the Arrivals Level of both terminals.
---
Bus travel is a 1-Zone fare, all day, every day. SkyTrain, SeaBus, or West Coast Express (WCE require a 1-, 2-, or 3-Zone fare, depending on time of day and number of zone boundaries you cross. Find out more about fares and passes.
Fare Zone Map
How to Pay
We accept a number of payment options for fares, including:
Compass Card

Compass Ticket

contactless credit card

Apple, Google, or Samsung Pay

cash (bus services only)
Compass Cards are reloadable fare cards and are available for purchase in all SkyTrain stations, including YVR Airport. Tap your card on the reader at the fare gate when entering and exiting SkyTrain stations or SeaBus terminals. For buses, only tap the reader when you enter.
As of Sept. 1, 2021, children aged 12 and under can ride TransLink services free of charge. Learn more on the Fare Pricing and Zones page.
---
Transit Alerts

You can view transit alerts, or subscribe to have them sent straight to your cell phone or email.
Etiquette on Transit

Taking transit means sharing space. Even the simplest actions can make the trip more pleasant for everyone.

Our etiquette pages offer guidelines for a safer, more efficient journey, information on bringing pets when you travel, and tips for travelling in winter.
Accessible Transit Options

We know that many riders have accessibility needs, and do our best to accommodate them across our transit services. Learn more about accessible transit.

HandyDART

HandyDART offers door-to-door service to and from the Vancouver International Airport (YVR). Plan your trip by reviewing our HandyDART Pick-up/Drop-off Map.
---
For things to do, seasonal events, restaurant, and hotel recommendations, check out Tourism Vancouver.
Find out how to get around Metro Vancouver on transit with our Rider Guide.
---