---
Do work that matters. Join a team that helps millions of Metro Vancouverites move through a growing region by providing them with convenient, reliable, affordable, safe, comfortable, and low-carbon transportation options that get them to the people and places that matter most.
We're Hiring Bus Operators
For more information on becoming a Bus Operator, visit our Bus Operator Opportunities page.
Learn more about working at SkyTrain, benefits, job qualifications and much more!
Browse Opportunities Across the Enterprise
Join one of the most innovative transportation companies in the world and find more than just a job. Build a career in transportation and help keep Metro Vancouver moving.
---
Working at TransLink and Operating Companies
As one of BC's Top Employers, we are dedicated to maintaining a workforce that reflects the diversity of the communities we serve. We're committed to fostering an inclusive, equitable, and accessible workplace, recognizing the unique value and skills every individual brings.
TransLink is committed to employment equity and building a diverse workforce, representative of the customers we serve and the many communities in the Metro Vancouver region. We welcome and encourage Indigenous applicants, people of colour, all genders, 2SLGBTQ+ and persons with disabilities to apply. Learn more about TransLink's commitment to equity, diversity and inclusion.
Accommodations are available on request for candidates taking part in all aspects of the selection process. For a confidential inquiry, simply email us at jobs@translink.ca.
Our enterprise includes TransLink and three operating companies: BC Rapid Transit Company, Coast Mountain Bus Company, and Metro Vancouver Transit Police. We're delivering for our customers today and planning for a better tomorrow.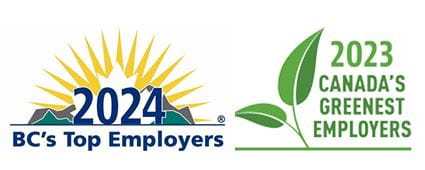 ---
Join a workforce with a shared purpose
At TransLink, our employees are passionate about more than just transit, they love where they work. We're making big moves to shape the future of transportation in Metro Vancouver through our regional transportation strategy, Transport 2050.
With sights set on delivering for our customers today, and planning for tomorrow, join a workforce that is passionate about creating a future built on transportation excellence.
Learn more about our vision, mission, and values on our Corporate Overview page.
---
Personal advancement and wellbeing
TransLink provides our employees with opportunities to grow as people, not just professionals. We provide external learning opportunities and in-house training seminars for employees including tuition reimbursement and our UBC Leadership Program developed in partnership with UBC's Sauder Business School for all people leaders.
We believe that the safety and well-being of our employees is paramount. We provide holistic offerings to support employee wellbeing by providing tools, supports, resources through our Psychological Health and Safety and Corporate Wellness programs.
---
Comprehensive benefits and free transit passes
We offer comprehensive benefits packages, all employees receive a Compass card, and many positions offer flexible work environments through our Future of Work program.
Our comprehensive benefits package* includes:
Extended health benefits such as massage therapy, physiotherapy, and other therapeutic treatments

Dental and vision coverage

Mental health and wellbeing resources including an Employee and Family Assistance Program and coverage for psychologist/registered clinical counsellor

Disability insurance

Coverage for out-of-province or out-of-country medical emergencies

Life insurance

Defined Benefit Pension Plan

Paid vacation

Transit pass for employees and up to two eligible family members (some restrictions apply)
*Benefit eligibility, coverage levels and plan maximums vary based on status, position, and non-union/union affiliations.
---
Together all the way
Together with our partners, stakeholders, and operating companies, TransLink plans and manages the region's transportation system. We're dedicated to creating and sustaining a transportation system that meets the needs of customers, residents, businesses, and goods movers in a way that protects the environment and supports the economic and social objectives of the region.
---
We're Recruiting a New VP of People & Culture
TransLink is recruiting for a Vice President of People & Culture to help develop and lead its HR strategy, programs, and initiatives while further building its high-performance culture. This position reports to the CEO.
To learn more about this opportunity and apply for the position, please apply at the job listing at Boyden.
---
Looking for a great place to work where your contributions are valued and you can make a difference in a vibrant region? At TransLink, you'll help make Metro Vancouver a better place to live, built on transportation excellence.
---
Thank you for your interest. There are currently no positions available.
Coast Mountain Bus Company (CMBC) is TransLink's largest operating company. Operating over 96% of the region's bus service as well as the SeaBus passenger ferries, CMBC plays a vital role in keeping our region moving.
From human resources to mechanics, marine attendants, and customer service representatives, you'll be sure to find a job that's right for you.
Looking to be a bus operator? Visit the Bus Operator Opportunities page for all the details.
---
Thank you for your interest. There are currently no positions available.
Learn more about working at SkyTrain
Visit our SkyTrain page to learn more about working at BCRTC, job qualifications, and benefits.
British Columbia Rapid Transit Company (BCRTC), on behalf of TransLink, maintains and operates the Expo and Millennium SkyTrain lines. SkyTrain is the oldest and one of the longest fully automated rapid transit systems in the world.
Put your future in motion! Find a job in administration, engineering, elevator, escalator or vehicle maintenance, field operations and more.
---
Thank you for your interest. There are currently no positions available.
West Coast Express (WCE) has been serving the Lower Mainland since 1995 and provides more than 2.8 million trips per year. Every weekday more than 11,000 customers get on/off WCE at one of eight stations going to/from downtown Vancouver and Mission.
---
Thank you for your interest. There are currently no positions available.
Transit Police is an equal opportunity employer.
We're a multi-jurisdictional police service working alongside all our policing partners to ensure a safe and secure transit system for everyone. We work to reassure the communities and citizens we serve that their safety is our priority and offer recruit, exempt and civilian career opportunities.
Being a member of the Transit Police gives you a chance to grow and experience different types of policing services: foot patrol, plain clothes unit, mountain bike patrols, working as part of an integrated law enforcement team and much more. We offer an exciting and unique style of policing on and around Metro Vancouver's transit system.
No other police service walks the beat like we do.
---
Thank you for your interest. There are currently no positions available.
---