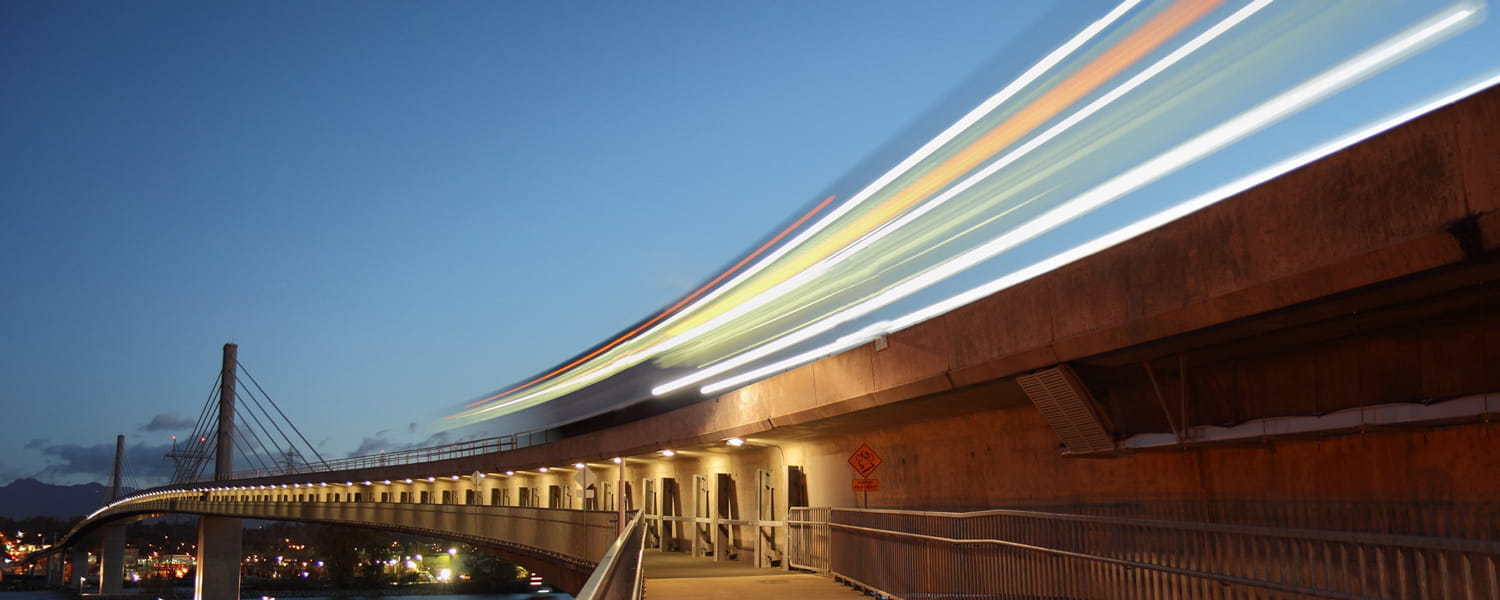 Rapid Transit features high-capacity vehicles, priority over general traffic, and service that goes beyond what is achieved with conventional transit.
Metro Vancouver's rapid transit system currently includes the Rail Rapid Transit (RTT) Expo, Millennium, and Canada Lines.
There are two other forms of rapid transit that are being explored to meet the region's diverse transportation needs: Bus Rapid Transit (BRT), and Light Rail Transit (LRT).
---
---
As part of developing and implementing rapid transit projects, TransLink uses certain approaches, processes, and guidance documents.
Learn more about how business cases are developed and used for major policies, projects, and investments.
Project Partnership Agreements
Find out what partnership agreements are required before the approval of new rapid transit projects.
---
Join the panel and help us improve transportation for the region. Registration is quick and easy.
---
---