2022-2027 Customer Experience Action Plan
Our five-year Customer Experience Action Plan reimagines the customer journey and outlines a roadmap forward.
TransLink's new Customer Experience Action Plan outlines how we will deliver transit that is faster and more reliable, easier to use, more personalized, safer and more comfortable, and helps make our communities better.
This is a plan for all of our diverse customers throughout the Metro Vancouver region. We know that each step along the customer journey is an opportunity for us to make a positive impression and improve the customer experience.
See the Customer Experience Action Plan:
View the interactive version
---
Customer Experience Updates from CEO Kevin Quinn
Stay up to date with messages from our CEO Kevin Quinn about TransLink's Customer Experience Action Plan.
---
Action Plan Highlights
We've changed the way we think about customers.
With market research, engagement with customers and employees, and a review of the best customer practices of other sectors we've identified five types of customers who use transit for different reasons.
We've tailored our improvements based on these customer types to meet each of their needs.
Building on customer research and a best practice review of trends across industries, we have developed five priority areas for the next five years to improve the customer experience. Read more about each priority and initiatives related to them below.
---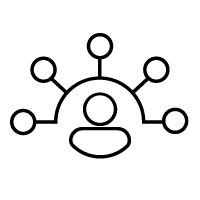 More Personalized
Tailoring our services to meet customer needs and preferences.
---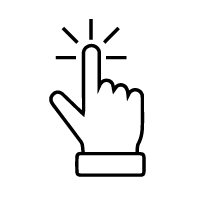 Easier to Use
providing services that are effortless and convenient to use.
--- Timely and Reliable
Ensuring that our riders can rely on transit to get them where they need to go, on time and without hiccups.
--- Safe and Pleasant
An environment where riders feel they will have an enjoyable and welcoming experience.
--- A Better Reason to Ride
Positioning transit as an opportunity to make a difference.
---
TransLink's last Customer Experience Action Plan outlined improvements from 2019 to 2025. In two years, we:
Completed 51 out of the 62 – over three quarters of the projects we identified.

Improved reliability, expanded services, and introduced new amenities.
We delivered new and convenient ways for customers to pay through Tap to Pay, along with improved access to real-time information, and new services such as RapidBus.
In 2020, we had to rethink our strategy.
The pandemic changed the way our customers work, travel, and move throughout our region. This plan follows on the success of our first Customer Experience Action Plan to better reflect the changing needs of our customers as a result of the pandemic.
We surveyed customers, measured trends, and studied best practices during the pandemic to personalize the Action Plan to our customers' changing needs.
---
We are committed to measuring the impact of the investments we are making for current and future customers and ensuring that we continue to listen to our customers in every decision we make.
This Action Plan will be updated every two years as we know customer needs will continue to change and evolve.
To share any ideas on how you think we can improve the customer experience, please email cxideas@translink.ca.
---