Winter travel can be challenging – but if you stay warm, bright, and properly prepared, you can strut with confidence.
---
Go slow and step carefully, the floors may be slippery.

Hang on while the bus or train is in motion.

Walk, don't rush for your train or bus.

Wear shoes with good grip that are good for ice and snow.

Dress warmly as you may be outside for longer than normal.

Wear clothing that is visible with reflective accessories.

Allow for extra commuting time. Transit may be busier than usual, and there may be longer waits for certain services.

Watch for your bus. Drivers may not be able to pull into a bus stop, and instead will stop in an area that is safe and accessible nearby.

Be courteous and give your fellow passengers space.

Wear your mask, they're mandatory.

Avoid touching your face and sanitize often.
---
When travelling in winter, remember to: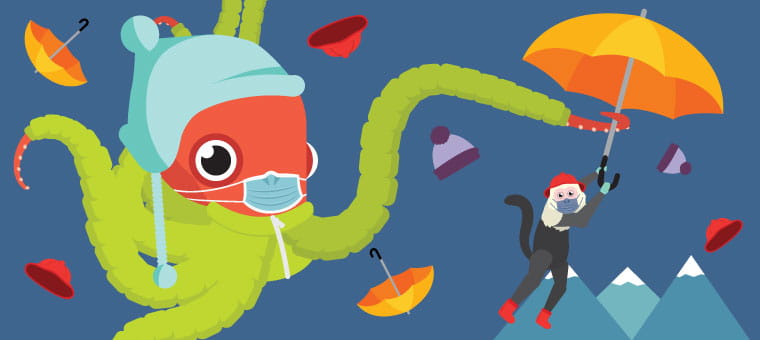 ---