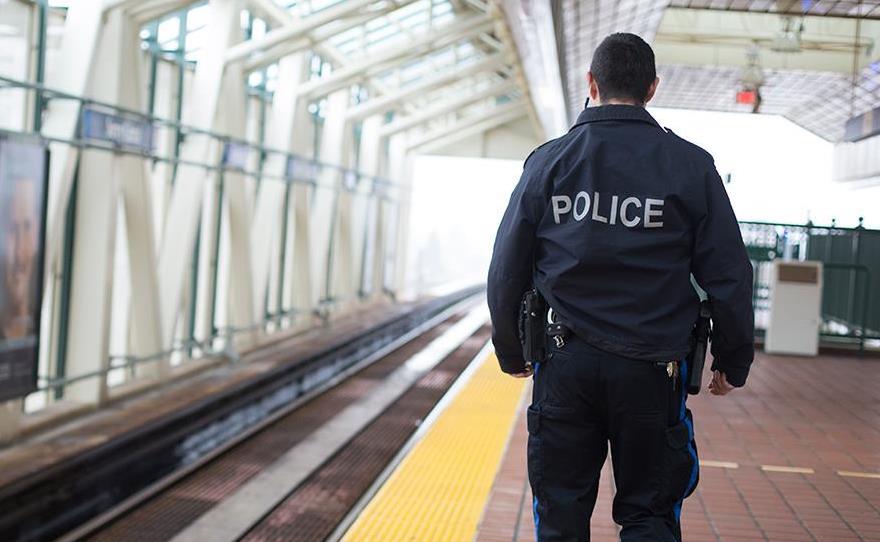 Safety is a top concern for TransLink. Our commitment to you is to deliver a transportation system that promotes your health, safety, and security.
---
For emergencies call 911.
For non-emergencies contact Transit Police:
---
In an emergency call 911. An emergency is when:
There is an immediate threat to a person or property.

A serious crime is in progress or has just occurred (e.g., a fight, sexual assault or robbery).

You see something immediately suspicious (like an abandoned package, or passenger behaving suspiciously).
When calling 911 let the person on the phone know:
how you are travelling (e.g., SkyTrain and/or SeaBus)

your location (e.g., the nearest bus stop or SkyTrain station)

your direction of travel (e.g., toward Waterfront Station)

your route or vehicle number (e.g., 17 bus, West Coast Express train number)
You can also ask a uniformed staff member or a Transit Police officer to call 911 for you.
---
Transit Police ensure the safety of passengers and staff throughout Metro Vancouver's transit system. They have the same powers as other municipal Vancouver police and also issue fines for failing to pay fares.
For updates and more information about Metro Vancouver Transit Police, visit the Transit Police website.
---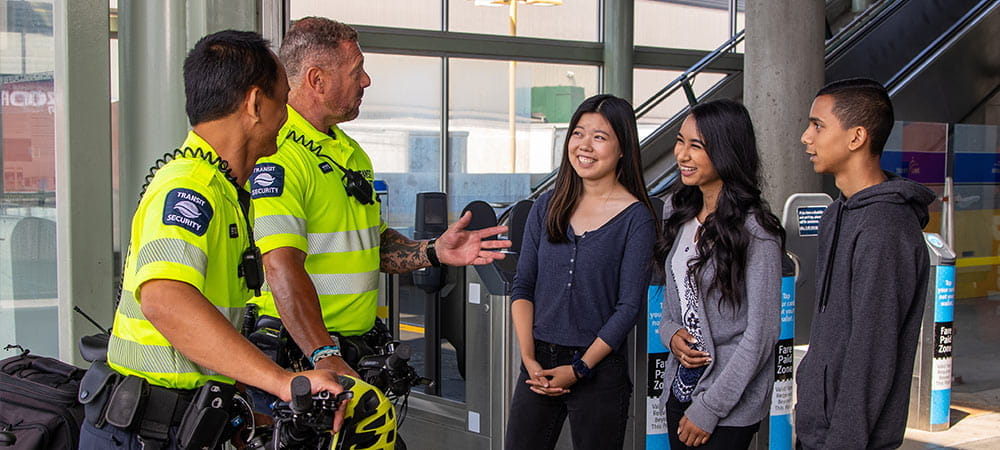 Transit Security work in and around our system to help protect our customers and employees and keep TransLink property safe. The officers patrol by foot, bicycle, bus, and car throughout Metro Vancouver's transit system. They also have a responsibility to act as a major support role for other departments within our transit network, such as Transit Police.
While on the road, Transit Security respond to calls for assistance throughout the transit network. This can range from responding to assaults on or around the transit system, looking for missing people, enforcing the Transit Tariff, issuing fare infraction notices, and managing crowd control during events.
---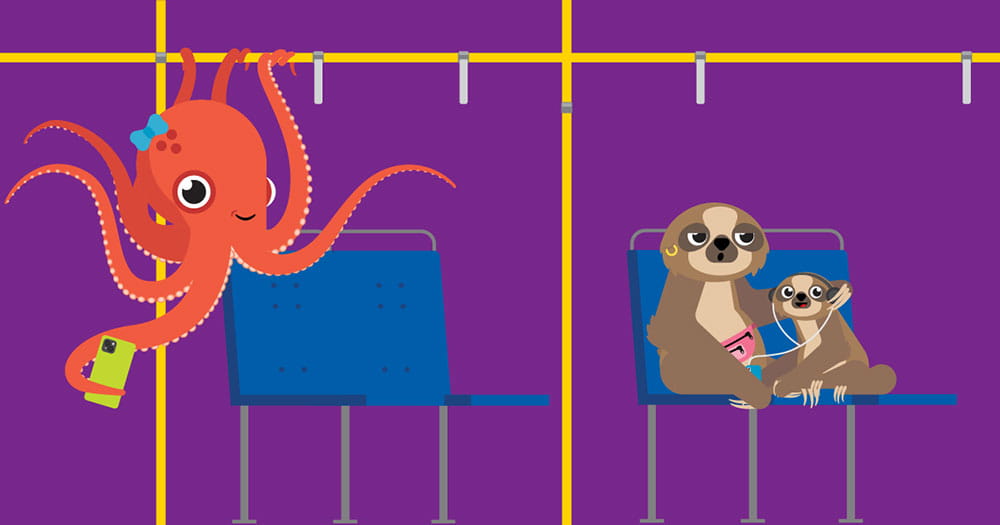 When using public transit, please stay aware of your surroundings. If you see something, say something — report any unusual behaviour or incidents to a uniformed transit employee or by texting Metro Vancouver Transit Police at 87.77.77.
While on the system, here are a few tips to keep yourself safe:
Hold on to handrails while on escalators or stairs

Hold on or sit down while the transit vehicle is in motion

Walk, don't run in and around stations and exchanges

SkyTrain tracks are electrified. Please stay off the tracks
Bus and SeaBus

Emergency support: Every bus and SeaBus has an on-board communication system that keeps drivers in touch with a contact point 24 hours a day, seven days a week to provide support in the event of any safety or security issues.

Request a stop: To stay safe when travelling at night by bus, you can request a stop from 9 p.m. and 5 a.m. daily. Let your bus driver know where you'd like to get off the bus and they'll find a suitable safe spot to let you out. You cannot request a stop along an express or limited-stop portion of a route.
SkyTrain

SkyTrains are monitored by customer service and security staff during operational hours. We have the following added security measures on SkyTrain:

The passenger silent alarm is a yellow strip above every window. When pushed, staff will be silently alerted to a problem. Help will be on the scene as soon as possible.

Speakerphones to talk to SkyTrain control operators are located inside each car near the doors, so passengers can ask for urgent assistance.

Our SkyTrain stations also have special security features:

Designated waiting areas are located on all platforms. These areas have brighter lighting, red emergency telephones, and a bench. They are monitored by security cameras (CCTV).

Emergency cabinets are located on SkyTrain platforms. Each has a red emergency telephone, a fire extinguisher, and emergency train stop buttons.

Security cameras (CCTV) monitor all areas of our stations. This enables staff to quickly respond to emergencies and record video of any incidents or crimes.

SkyTrain Attendants are also trained to provide first aid and emergency response.
West Coast Express

All West Coast Express stations have CCTV security cameras. Station Attendants are available when trains are running, and security services patrol seven days a week.

Every West Coast Express train is staffed by a uniformed engineer and a conductor. Please approach these staff for help on board.

Each car also has a Passenger Silent Alarm (the yellow strips above every window) and a speakerphone to ask for help if you can't immediately find a staff member.
---
Our Response to the Pandemic
Everyone can help prevent the spread of COVID-19. While you are in stations, riding buses or trains, remember these tips:
Transit etiquette: Stay home when unwell, avoid touching your face, and cough/sneeze into your elbow.

Masks are welcome on bus, SeaBus, SkyTrain, West Coast Express, and HandyDART services to help customers and employees feel safe, based on their individual comfort level.

Sanitize your hands: Use sanitizer before and after riding transit.
We continue to work closely with health officials to do our part to keep our employees and riders safe.
How We're Keeping the System Clean
Across SkyTrain, bus, SeaBus, West Coast Express and HandyDART vehicles, we conduct daily cleaning as well as conduct full interior deep cleans on a regular basis.
Ventilation on Transit Fleet

The ventilation on our buses and SkyTrains allows fresh air to circulate easily through our fleet. Between the multiple ventilation systems, and the doors opening frequently, we're keeping our customers safe.

Ventilation on Buses




Ventilation on SkyTrains
---
For safe, expedited late-night transit options from Downtown Vancouver, learn more about NightBus service.
---