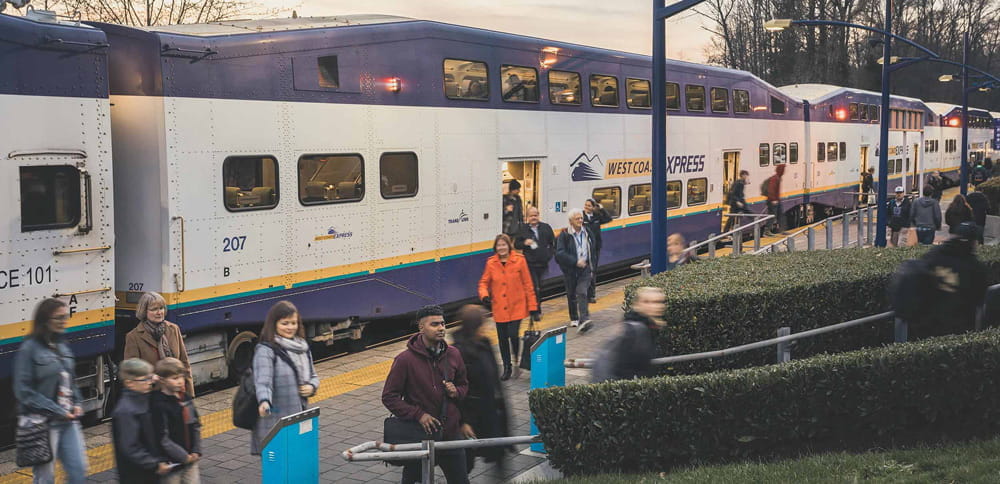 West Coast Express (WCE) is a commuter rail service that has been serving the lower mainland since 1995 with more than 2.6 million boardings per year. Every weekday customers get on and off WCE at one of eight stations going to and from Downtown Vancouver and Mission.
Depending on ridership service runs up to 5 trains made up of between 3 to 10 bi-level cars. WCE operates Monday to Friday during peak commuter times.
---
West Coast Express (WCE) operates out of the Stadium–Chinatown Customer Care Service Centre in Downtown Vancouver where more than a dozen dedicated employees work in the areas of customer service, administration, operations, and facilities.
View the WCE commuter train schedules, find station locations and get travel time estimates.
Find out what you'll pay for West Coast Express trips.
Find contact information for West Coast Express.
---