August 23, 2022 - Media Release
TransLink boosting service on September 5
Bus service increased on several priority routes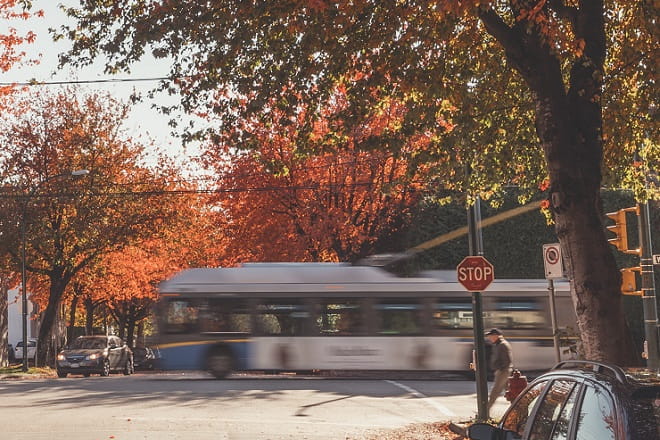 NEW WESTMINSTER, BC — TransLink is boosting bus service to prepare for changing travel patterns as people return to work and school. This includes several priority bus routes that serve schools and businesses. TransLink adjusts service levels every three months to reflect changing demand and travel patterns.
Several key bus routes will see increased service, including:
Route 9 (Boundary / Commercial–Broadway / Granville / Alma / UBC) Seasonal

Service on Route 9 will go all the way to UBC during weekday peak hours instead of ending its route at Alma Street.

Route 116 (Edmonds Station / Metrotown Station)

Service is increasing to every 10-12 minutes during weekday p.m. peak periods (from every 12-15 minutes) and increasing to 10-minute service between 6 a.m. and 7 a.m. (from every 12 minutes).

Route 430 (Brighouse Station / Metrotown Station)

Service is increasing to 12-minute frequencies during afternoon peak hours on weekdays (from 15-minute frequencies).
In addition, routes 104 (22nd Street Station / Annacis Island) and 128 (Braid Station / 22nd Street Station), which serve Braid and 22nd Street SkyTrain stations as well as multiple schools in the area, will see an increase in service to better serve those urban centres and to alleviate crowding. This change follows advocacy from the Province of British Columbia and other stakeholders to better serve local students.
Other routes receiving additional service include routes 106 (New Westminster Station / Edmonds Station), 323 (Newton Exchange / Surrey Central Station), and 601 (South Delta / Bridgeport Station). These routes are receiving more service to allow extra space onboard at critical times during the day.
Five routes will have their schedules adjusted so that service is delivered at times when customer demand is highest. For example, the R4 41st Ave RapidBus and Route 25 will have service prioritized at times when they are most commonly used.
Ridership on TransLink's system is currently around 75 per cent of pre-pandemic levels, while TransLink's services remain at or near pre-pandemic levels. TransLink is constantly monitoring systemwide ridership trends and adjusting service on routes based on that data.
For a full list of changes coming on September 5, visit our Service Changes Webpage, or view this season's digital timetables online here.

More information:
Service Changes Webpage
TransLink Schedules Webpage
Media contact:
TransLink Media Relations
E: media@translink.ca
---