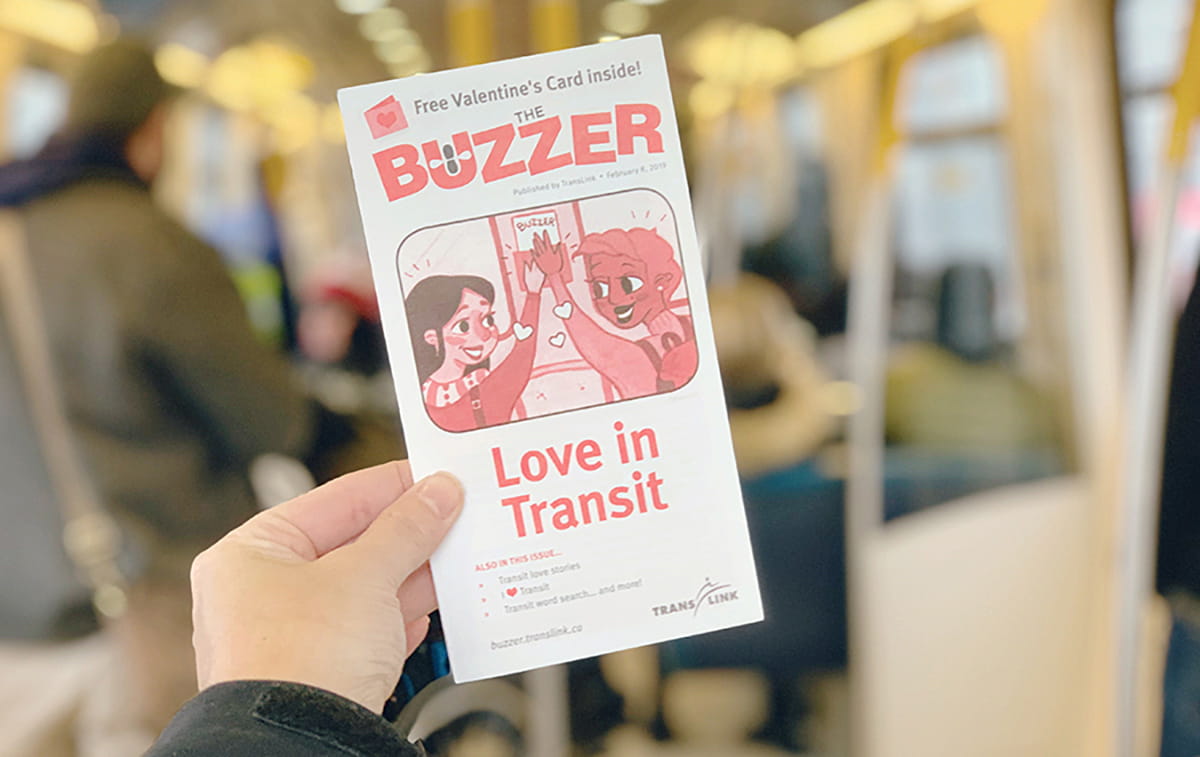 The Buzzer is TransLink's free onboard publication. First published June 2, 1916, the Buzzer is distributed five to six times per year. You'll find it on buses, SkyTrain, West Coast Express, and SeaBus.
---
There's also a Buzzer Blog filled with news, tips and transportation system updates daily. It's a frank, fun conversation about TransLink and its work. You're invited to join in with comments and stories!
---
Browse previous print editions of the Buzzer on the archives page.
---