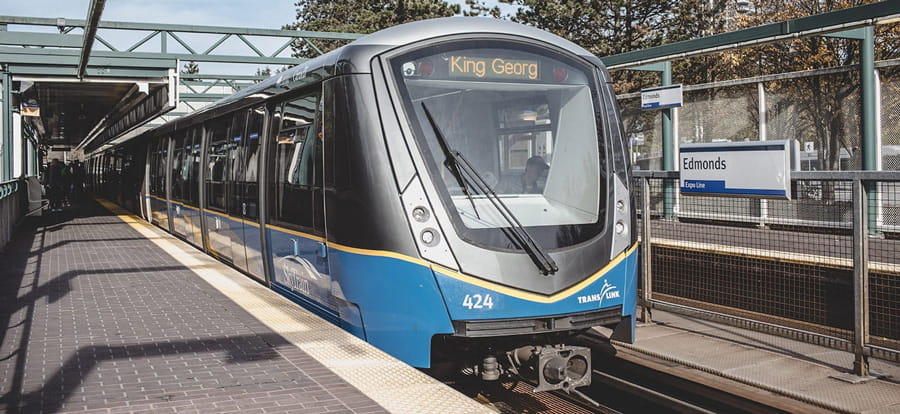 The Expo and Millennium lines connect Metro Vancouver with Rail Rapid Transit. With funding approved for the 10-Year Vision for Metro Vancouver transportation, we'll be adding more than 200 Expo and Millennium Line SkyTrain cars to our fleet.
When these cars go into service, they will make up about half of the cars in the SkyTrain fleet.
SkyTrain Fleet Expansion Summary Report
From January 14 to 25, 2019, we consulted the public on potential improvements to our new cars through an online survey and four public information sessions.
Potential Layout Improvements
Addition of perimeter (sideways) seating for the new SkyTrain cars.

Bike racks in flex areas for more convenient and comfortable storage.

Leaning rails for customers who prefer to rest without sitting down.

Flex areas to better serve customers with mobility devices, strollers, bicycles, and luggage.
To learn about the survey results, please see the SkyTrain Fleet Expansion Engagement Summary Report.
---