Regional Transportation Strategy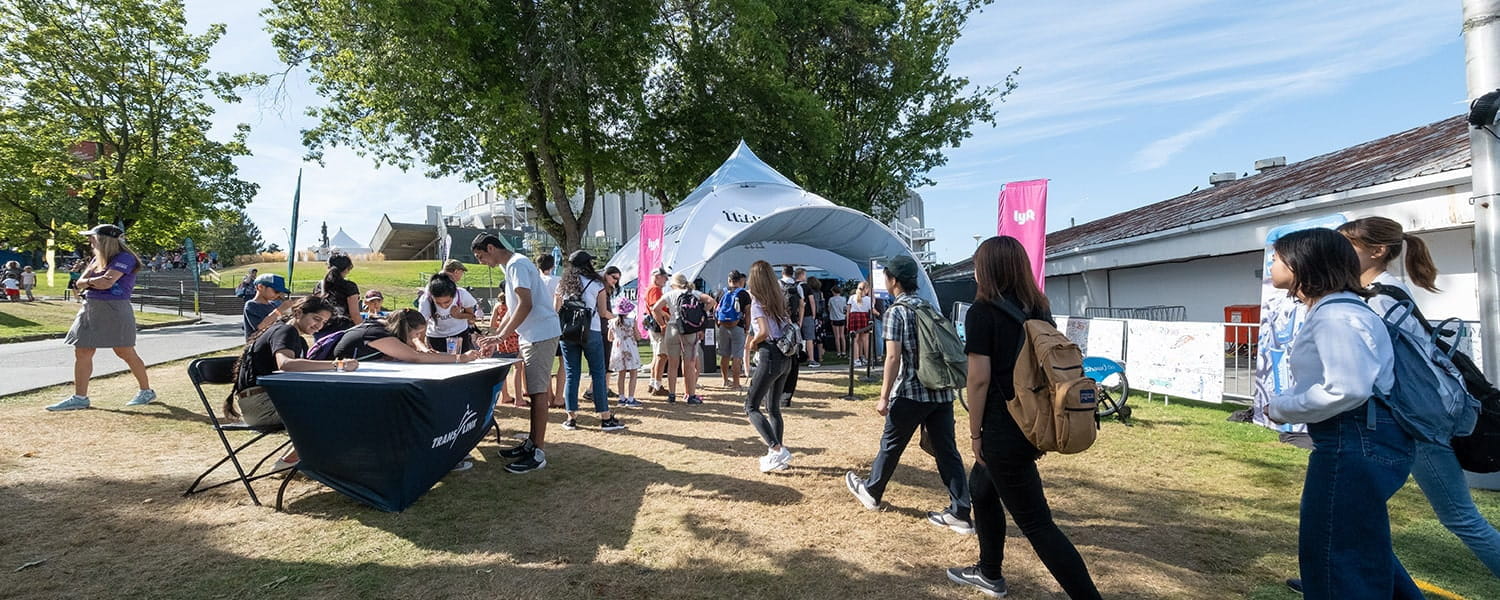 The Regional Transportation Strategy is a long term plan that explores how people will live, work, play, and move around the region in the future. It's a strategy that covers the full range of transportation in our region: transit, driving, goods movement, biking, walking, new mobility, and more.
Thanks to cooperation between local, provincial, and federal governments, the Metro Vancouver region has expanded its transportation options over the past three decades. Much of the vision set out in Transport 2021, the region's long-range strategy from the early 1990s, has been delivered on.
Our current strategy, adopted in 2013, helps guide our transportation decisions to 2045. The actions we've started to deliver on are detailed in the 10-Year Vision, which was developed by the Mayors' Council in 2014. Once the final phase of the 10-Year Vision is complete, we will have built out nearly the entire road and transit system that was envisioned three decades ago in Transport 2021.
Over the past 30 years, these improvements to transit, roads, and walking and cycling have supported the efficient and sustainable movement of people and goods.
Transport 2050

TransLink is now leading the development of a new Regional Transportation Strategy called "Transport 2050". As a blueprint for the region, Transport 2050 will set out the vision, goals, strategies, and key initiatives for Metro Vancouver for the next 30 years.

To develop this new long-term transportation strategy, we need to think about what the region needs to build, do, and provide to meet our needs from now to 2050. New technologies, shifts in the global economy, and the impacts of climate change will affect how we live, work, play, and move around.

These changes will bring challenges and opportunities that we need to consider as we continue to tackle today's pressing issues.

Learn more and join the regional conversation. Visit transport2050.ca for more information.
Previous Regional Transportation Strategies

Transport 2021 (1993)

Transport 2040 (2008)

RTS Strategic Framework (2013)
---
---