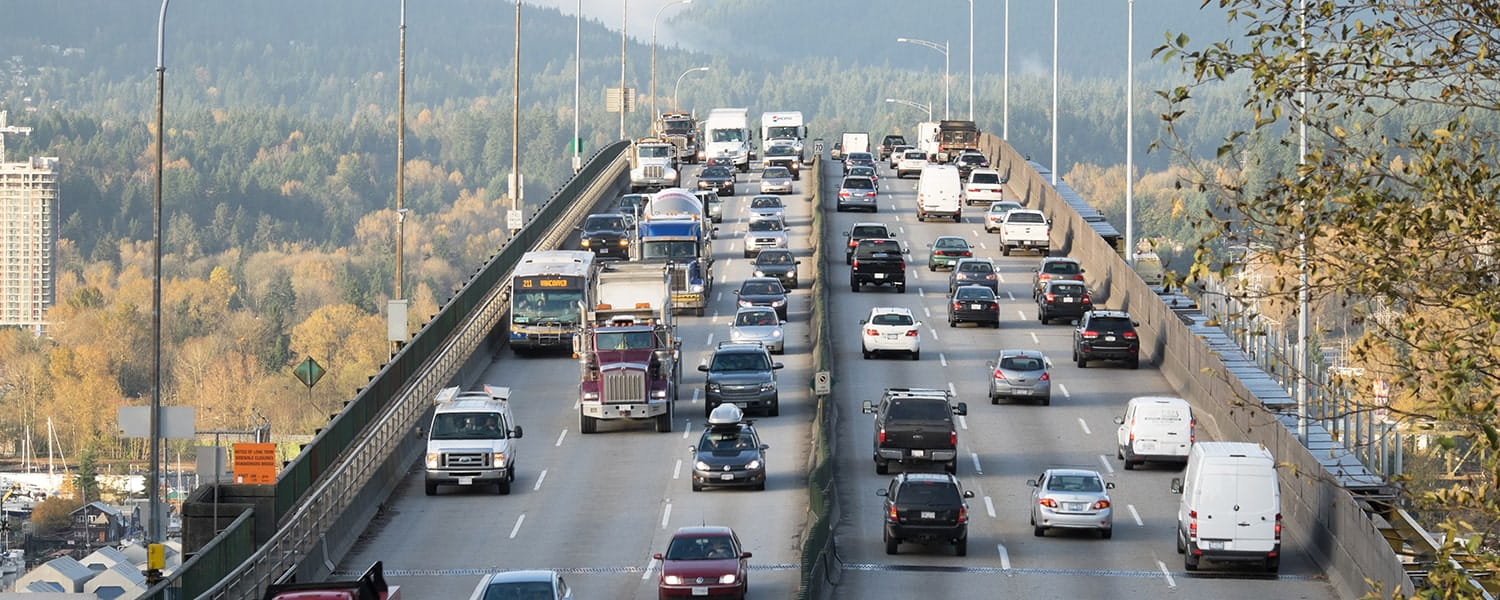 Providing driving, cycling and walking choices across the region
The Major Road Network (MRN) supports the safe and efficient movement of people and goods across the region. It includes 675 kilometres of major arterial roads that carry commuter, transit, and truck traffic. The Major Road Network connects the provincial highway system with the local road network, and some corridors also serve cyclists and pedestrians.
TransLink, in partnership with municipalities, plans the region's Major Road Network. TransLink contributes funding for the on-going operation, maintenance and rehabilitation of the MRN, but ownership and operational responsibility for the MRN remains with the respective municipalities. TransLink also shares the cost of road, cycling, and pedestrian improvement projects with municipal partners and other stakeholders, in order to expand options for driving, cycling, and walking across the region.
---
Major Road Network, Cycling and Pedestrian Projects
Operations, Maintenance and Rehabilitation
---
Map of Major Road Network, Cycling and Pedestrian Projects
Through its municipal cost-sharing programs, TransLink contributes funding towards a variety of road, cycling, pedestrian improvement projects across Metro Vancouver. Learn more about which projects are completed or currently underway in your community on the map below or our text-only page:
Map Legend

Road Project

Cycling Project

Walking Project

Major Road Network

Structures
*each project type is represented by a different color gradient and is used to differentiate projects which are nearby to each other. The gradient does not represent any differences among the project type.
Major Road Network Text Only
---
TransLink also owns and maintains five bridges:
Knight Street Bridge

Pattullo Bridge

Golden Ears Bridge

Westham Island Bridge

the Canada Line bike and pedestrian bridge
Take a close look at the Major Road Network Map to see which roads are part of the MRN.
For more information on transportation infrastructure improvement projects that TransLink has contributed funding to, visit our Roads, Bridges and Goods Movement Projects page.
---