---
The Busker Program is an integral part of TransLink's commitment to making transit a unique experience for customers, and to reflect the vibrancy of the music and art scene of our region. Since 1986, the program has provided low-barrier opportunities for musicians to generate income while entertaining large crowds of commuters at key locations throughout the transit system including SeaBus Skywalk, Burrard, and Canada Line stations. The program has featured thousands of artists, and has been an important platform for professional buskers, as well as emerging turn professional musicians.
---
TransLink releases an open Call for Musicians on an annual basis each fall. The Call is open to solo and duo musicians. Interested applicants submit a short video and professional bio listing past busking and performance experience. Submissions are juried by a 5-person panel composed of notable music professionals and TransLink representatives. Successful musicians are issued a licence valid for one year and perform at designated times and locations across the system. The program is overseen by TransLink's Arts and Culture Program.
TransLink Buskers receive:
Opportunities to showcase their music to a large and diverse public, at ten of the busiest TransLink stations in Metro Vancouver

An opportunity to sell recorded music

Artist profiling and promotion
Becoming a TransLink Busker

Join TransLink's Busker Newsletter to receive the annual Call for Musicians each fall.

Selected applicants must:

Submit a clean Police Information Check*

Enter into a musician's license agreement with TransLink

Attend the Annual Busker Orientation Meeting in December

Purchase a TransLink Busker License ($75.00 annual fee)*

*Police Information Check and payment of License fee are only required upon successful acceptance into the program.

Have questions?

To contact the busker program, email busker@translink.ca
---
Art Moves Music and Performance Residency Series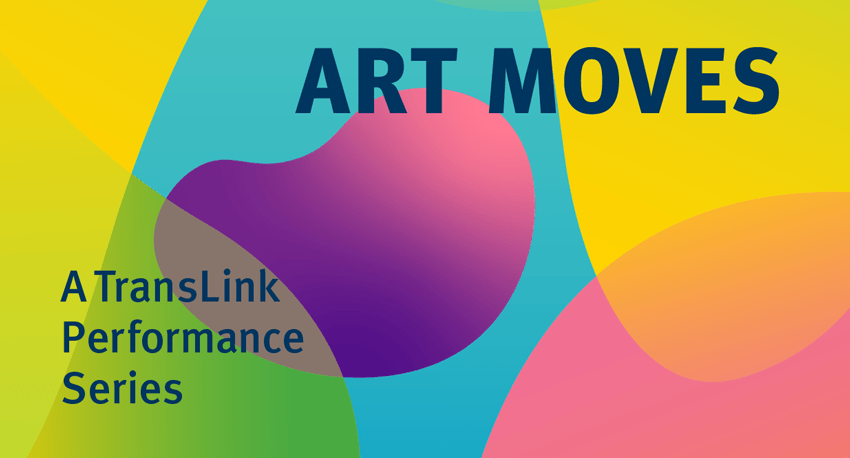 Art Moves is our new and exciting music and performance residency series bringing vibrancy to the transit system. The program features a diverse roster of local, world-class musicians and performance artists scheduled to appear throughout the year in various locations. Reflecting our region's deep diversity, Art Moves showcases a line-up of multi-disciplinary talent that includes musicians, dancers, live painters, spoken word artists, magicians and more.
Visit our Art Moves program page to learn more about what it's like to perform on our transit system.
---
Our Busker Newsletter list is the best way to recieve future updates on the program.
Have any questions about the busker program? Our program coordinators can be reached through email.
---